Molokhia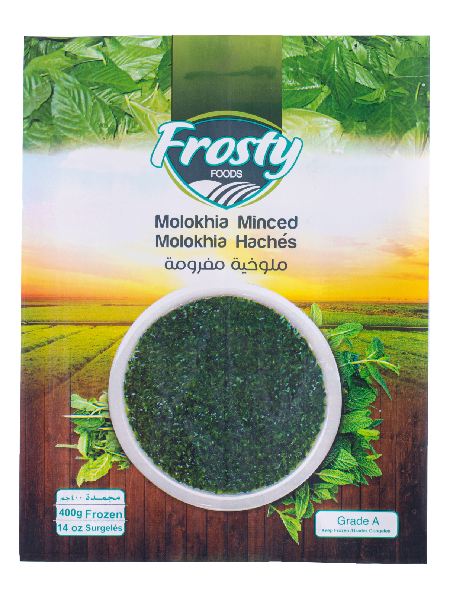 Molokhia
Tastier and greener than ever, our frozen molokhia is farmed and manufactured to provide the rich oriental taste you love. Not only is Molokhia the most delicious oriental food there is, but did you know that there are more than 30 vitamins, minerals, and minerals in molokhia, as well as certain organic compounds that are also important to human health?
Keep frozen below -18° C
Types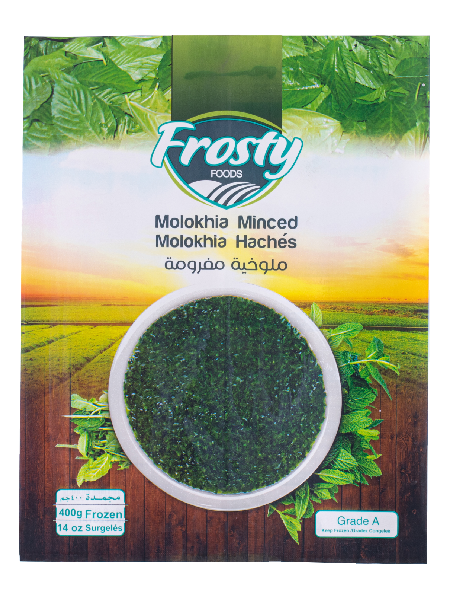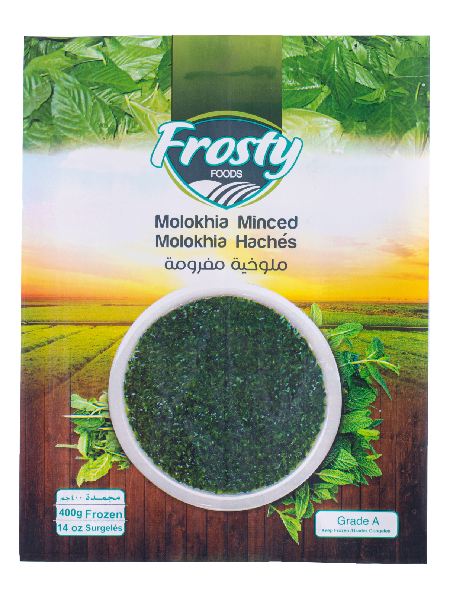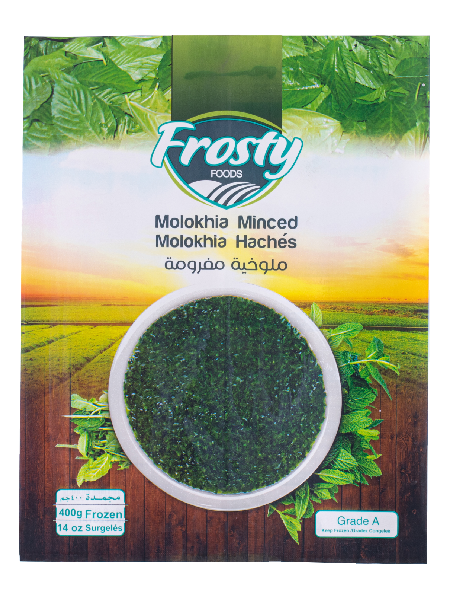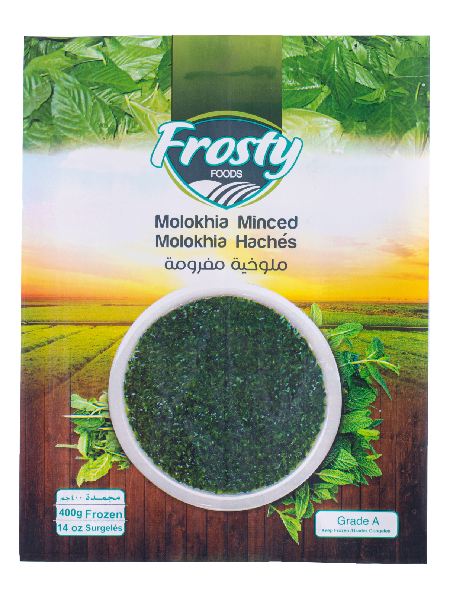 Seasonal harvest calendar
Jan
Feb
Mar
Apr
May
Jun
Jul
Aug
Sept
Oct
Nov
Dec
Get creative with our product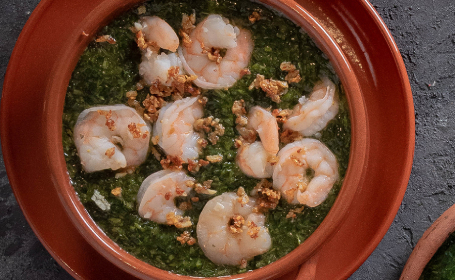 Recommended recipe
Use Frosty Foods molokhia to make this tasty recipe
One of Middle East's most famous and delicious meals. Follow this simple and easy recipe for an irresistible flavor.
Less than 30 min