Broad beans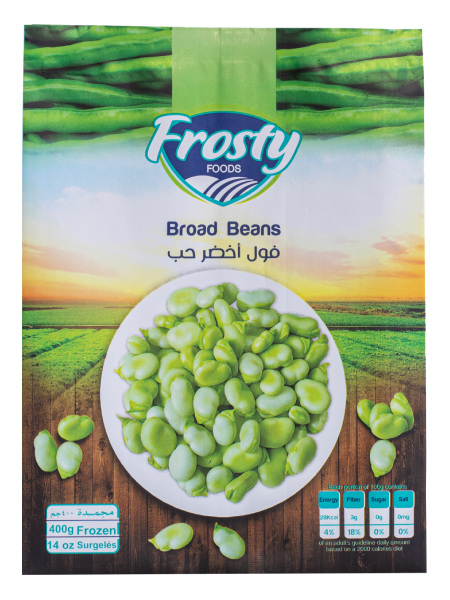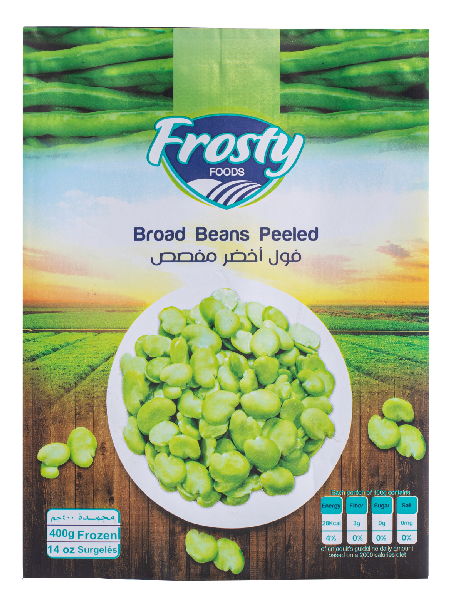 Broad beans
Whether you like your beans stir-fried, as a cold dressing, and or in other various options, you can always count on Frosty Foods' broad beans for the best side dishes. Broad beans are popular all around the world and are considered an ingredient used in a variety of dishes. They are particularly popular in vegan and vegetarian dishes as the bean is a great source of protein, vitamins, fibre, antioxidants, and folate and with their low number of calories.
Keep frozen below -18° C
Types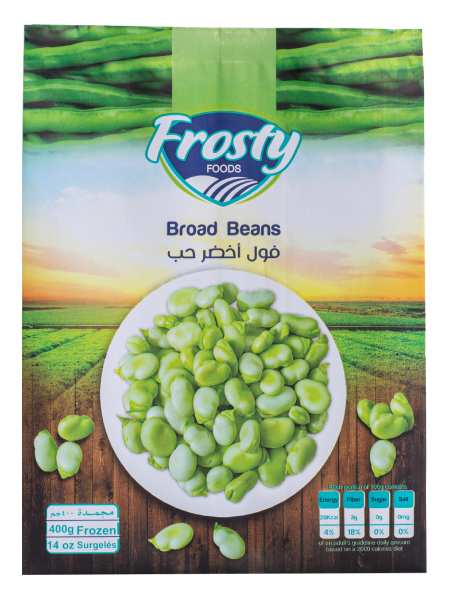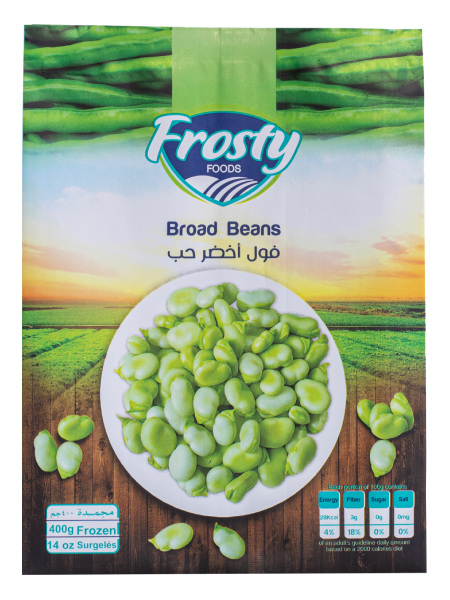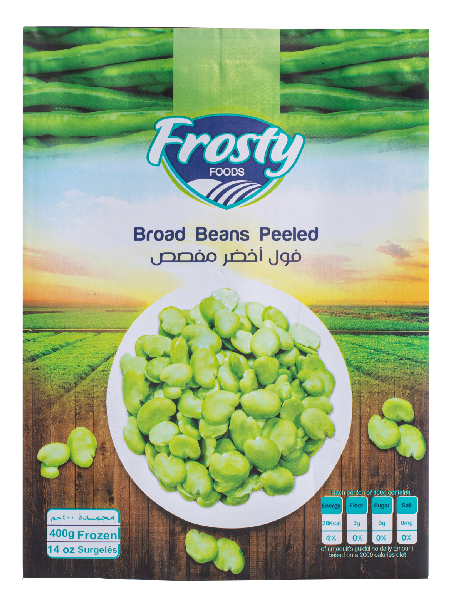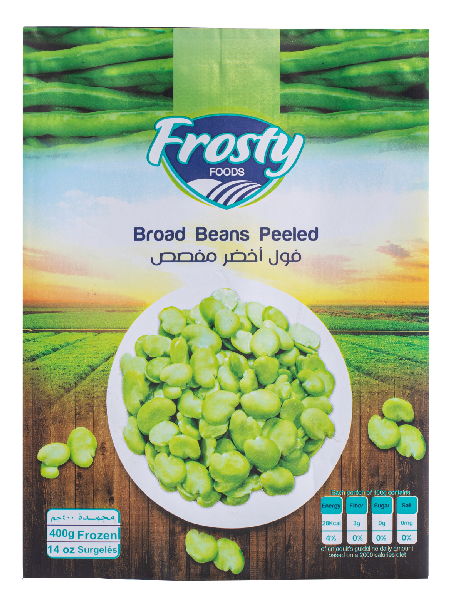 Seasonal harvest calendar
Jan
Feb
Mar
Apr
May
Jun
Jul
Aug
Sept
Oct
Nov
Dec
Get creative with our product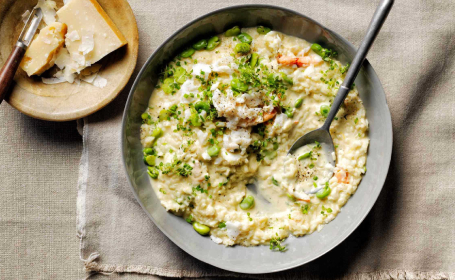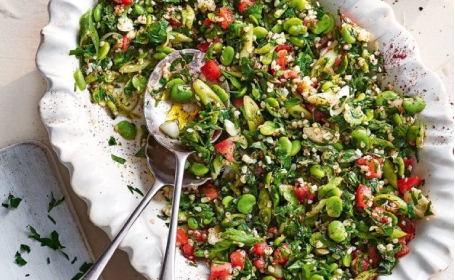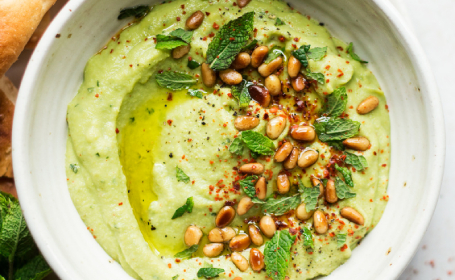 Recommended recipe
Use Frosty Foods broad beans to make these tasty recipes
There are a variety of ways to make the best of broad beans! Check the easiest of recipes to use with Frosty's broad beans.
Less than 20 min